Dr. Pam Wittenberg has over 30 years of experience in the field of veterinary medicine. She started with a houseful of family pets and a volunteer job at an animal hospital during high school. Her academic career took her to UC Berkeley and Duke University, where she studied animal behavior, paleontology, and anatomy, and finally to UC Davis, where she received her veterinary degree in small animal (dog & cat) medicine. Along the way, she has taught and tutored at the undergraduate, graduate, and professional levels, but she finds children to be the most enthusiastic and inspiring students. When she's not teaching kids about animals and science, she works for VetPronto in San Francisco and the East Bay and teaches in the Veterinary Technician Program at Santa Rosa Junior College.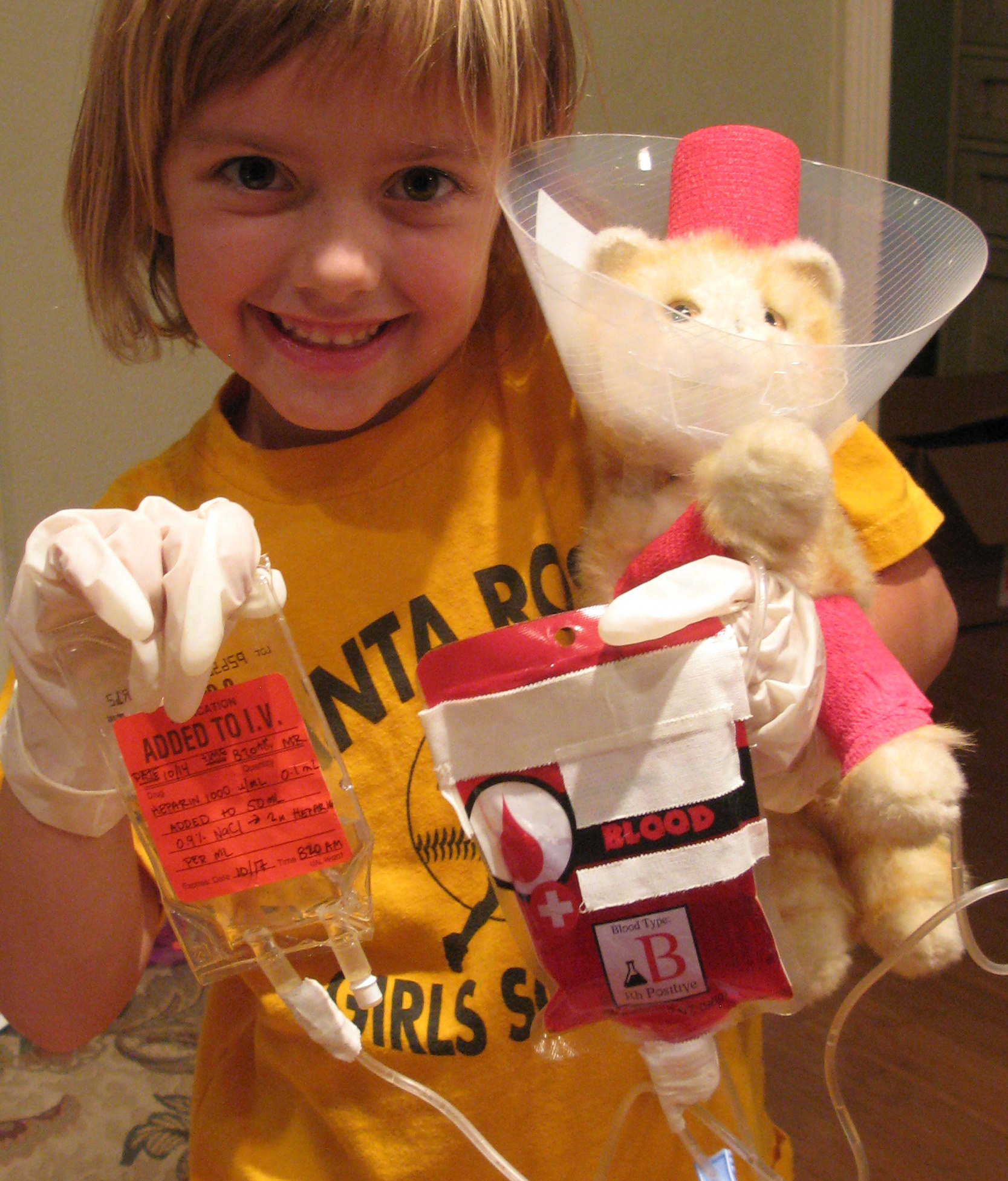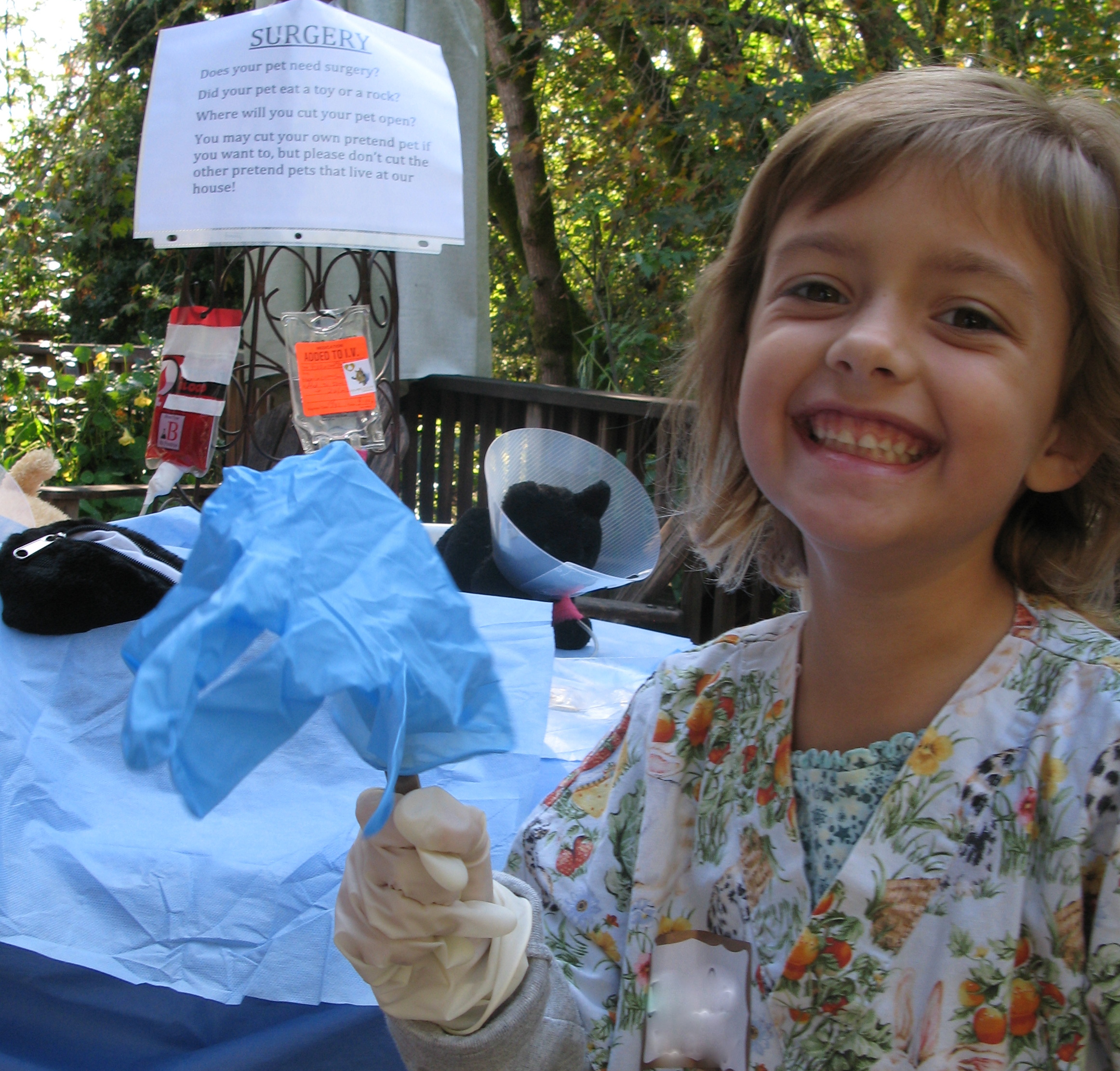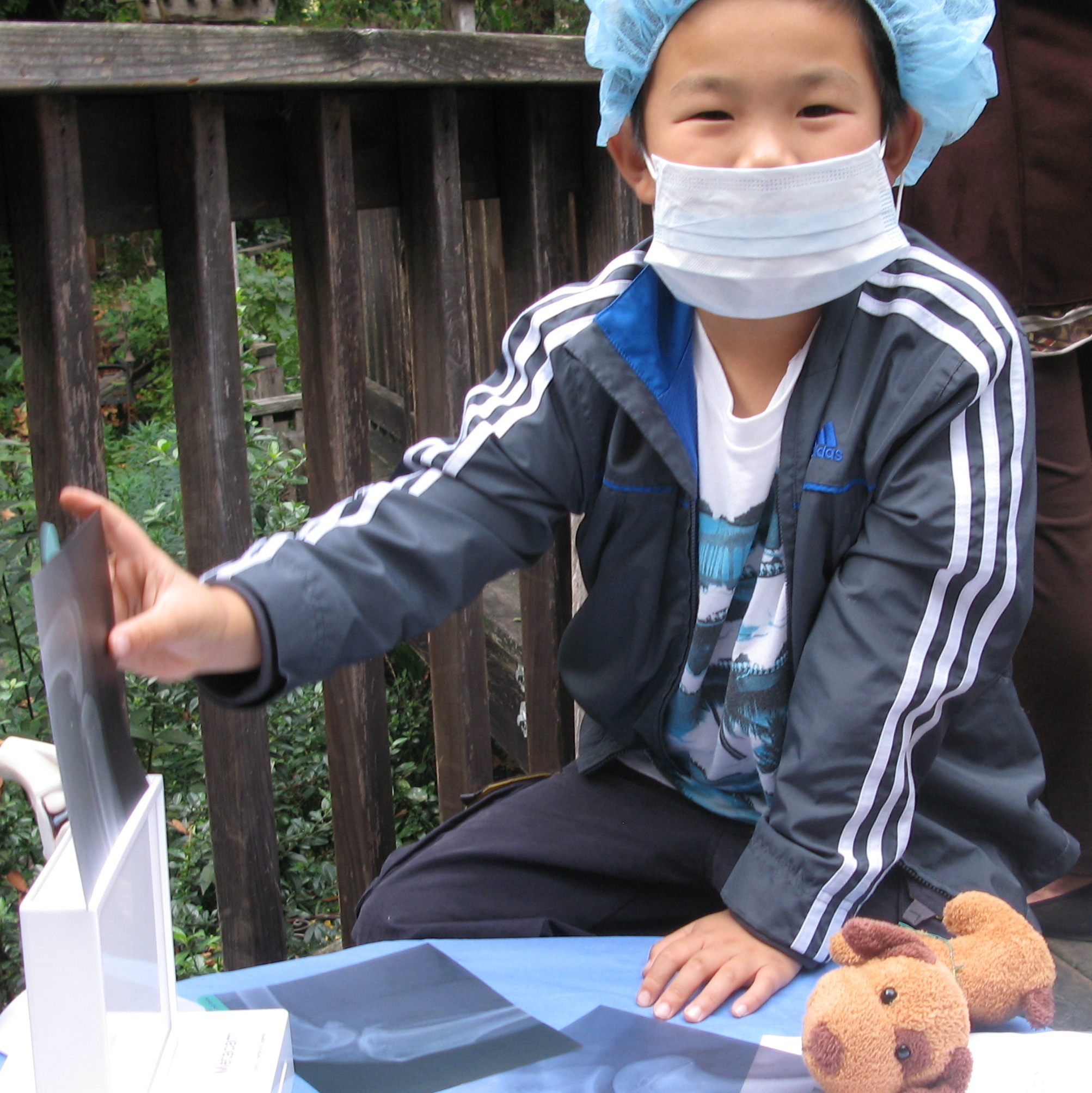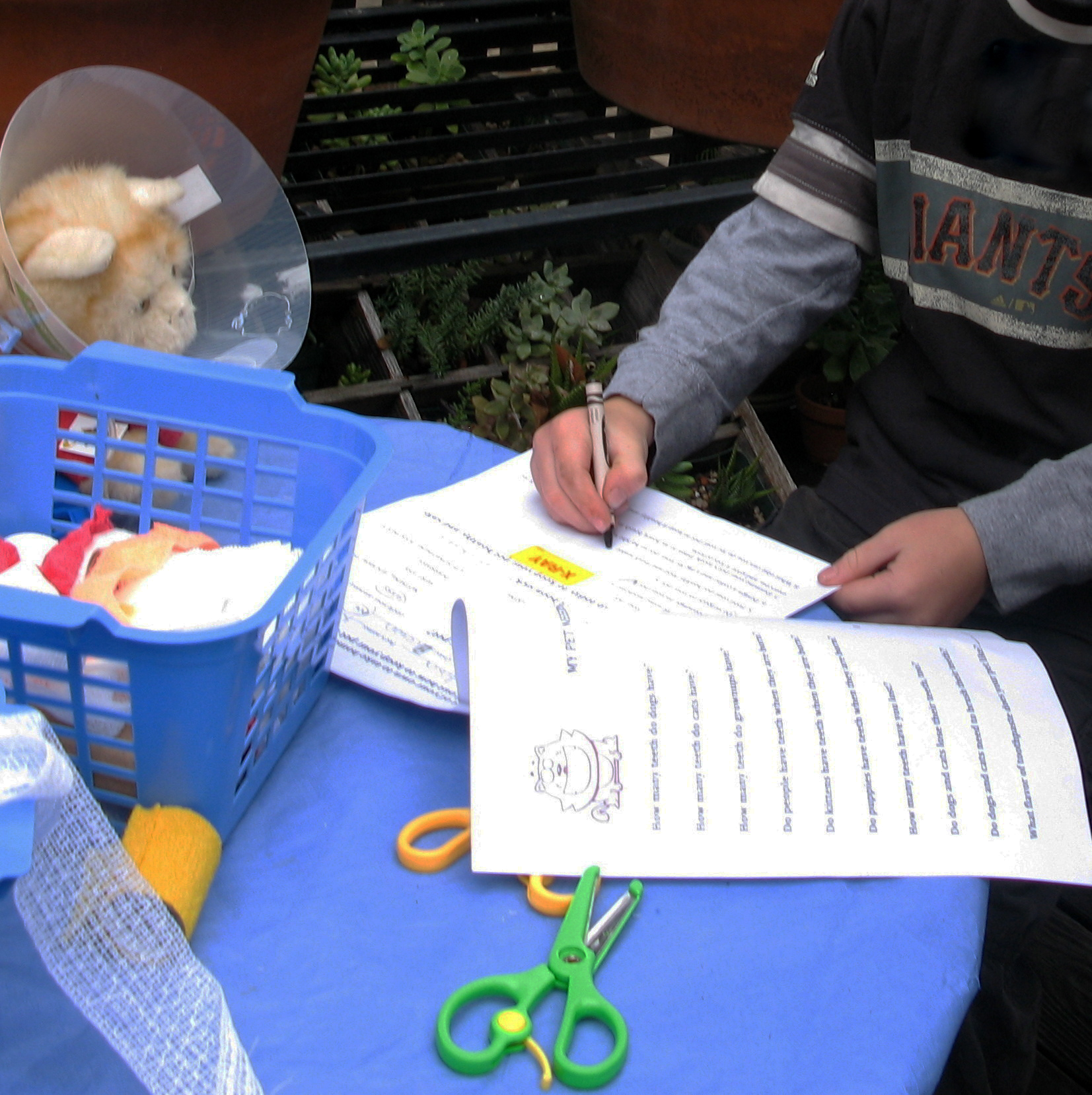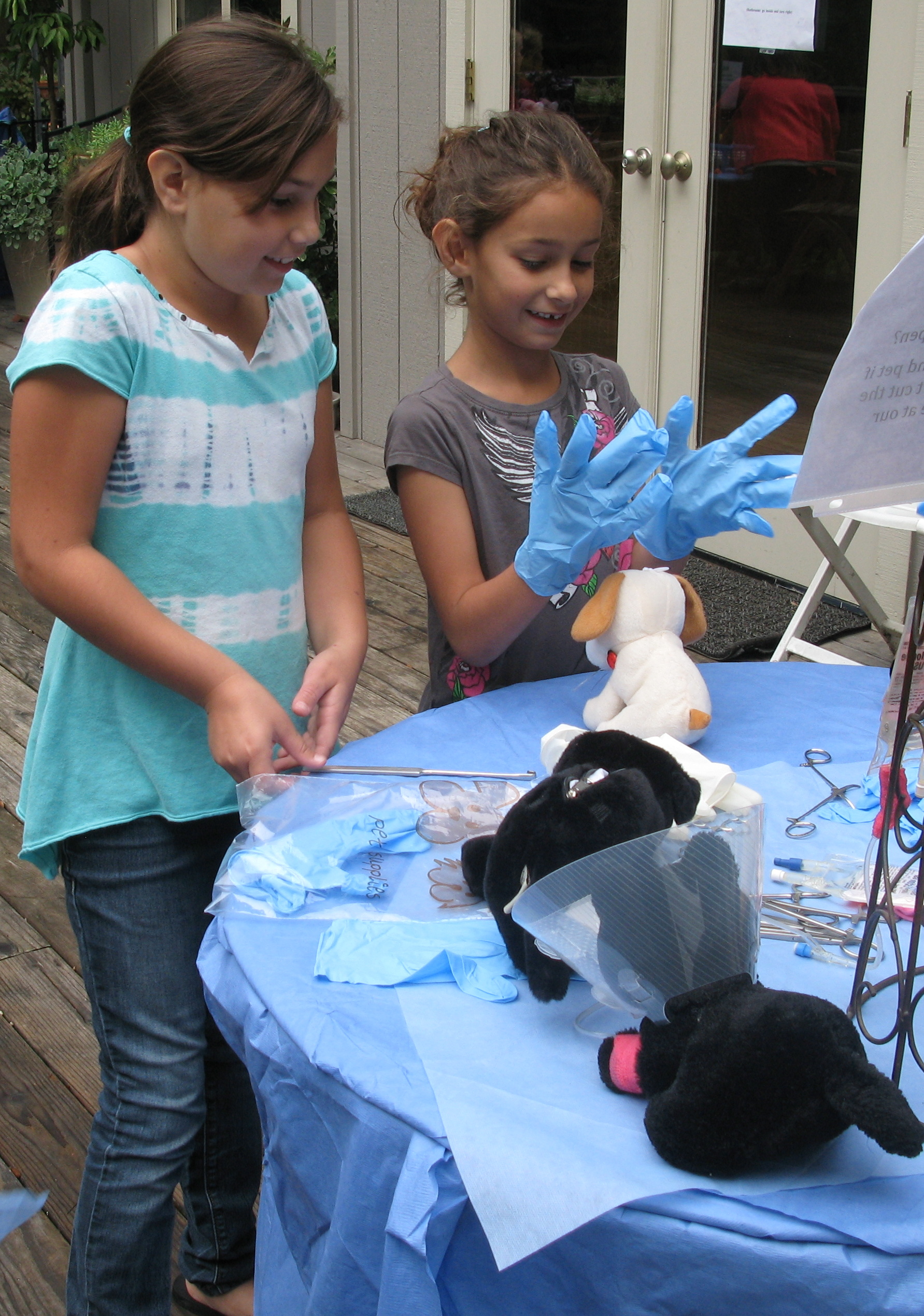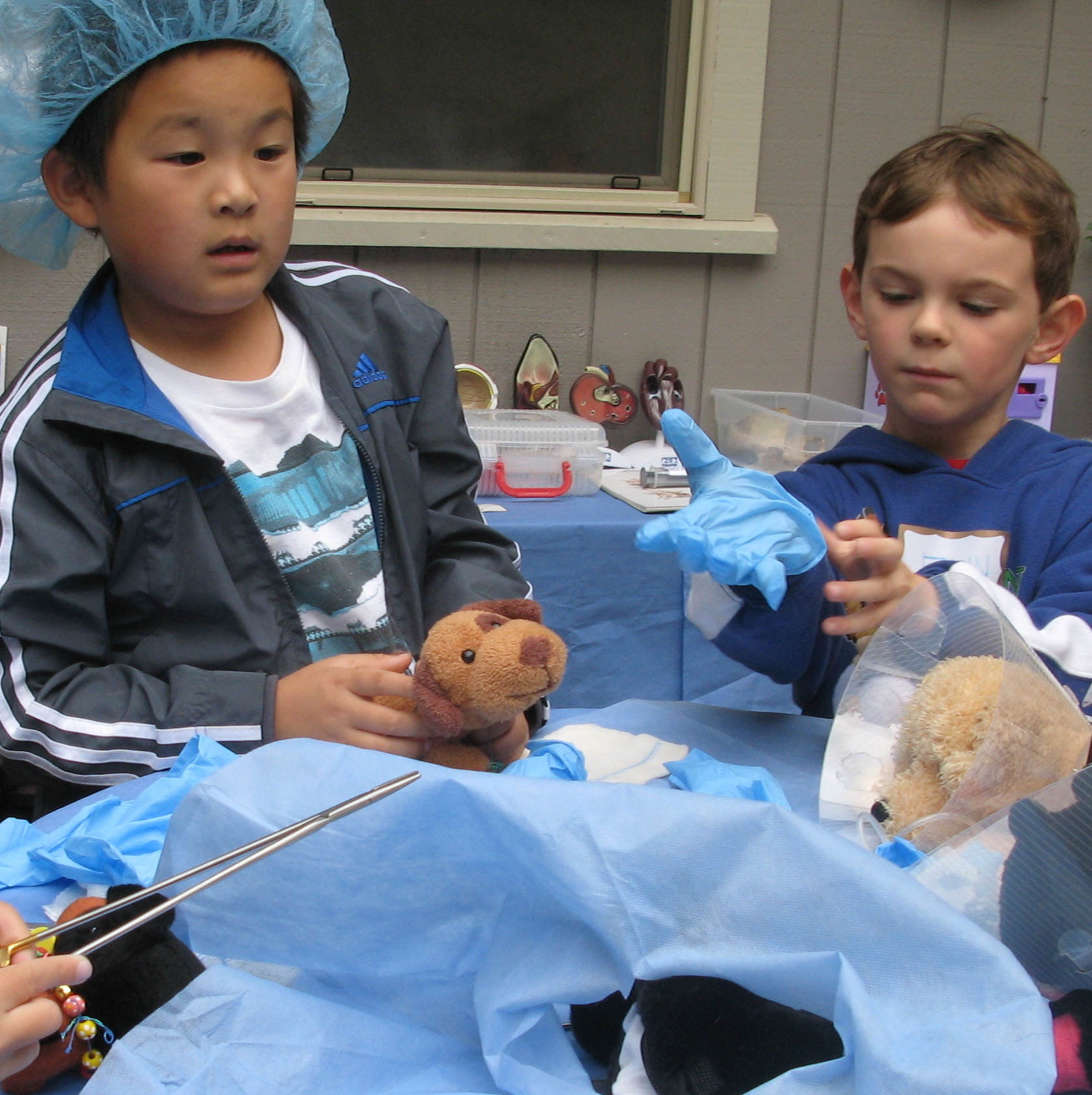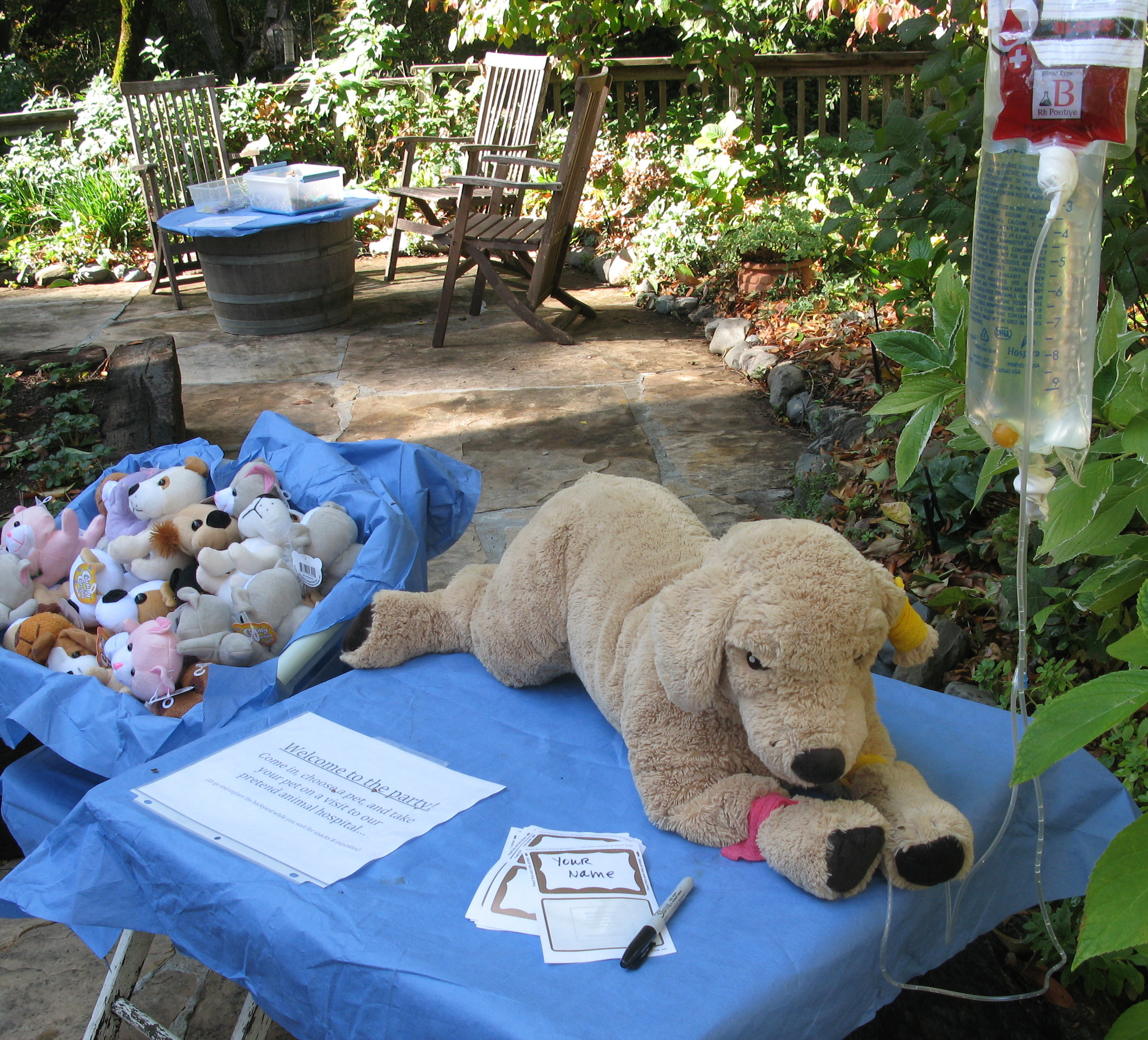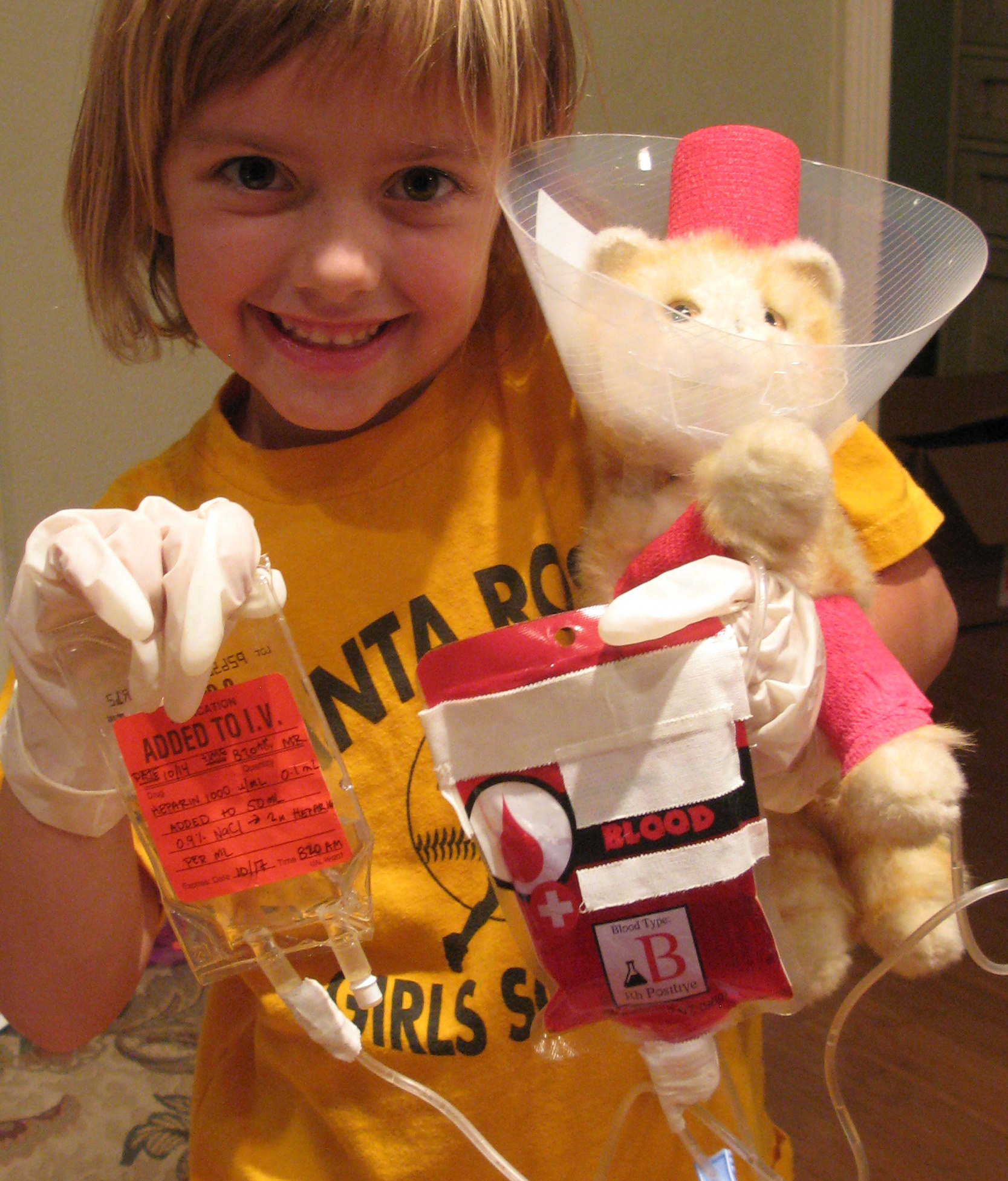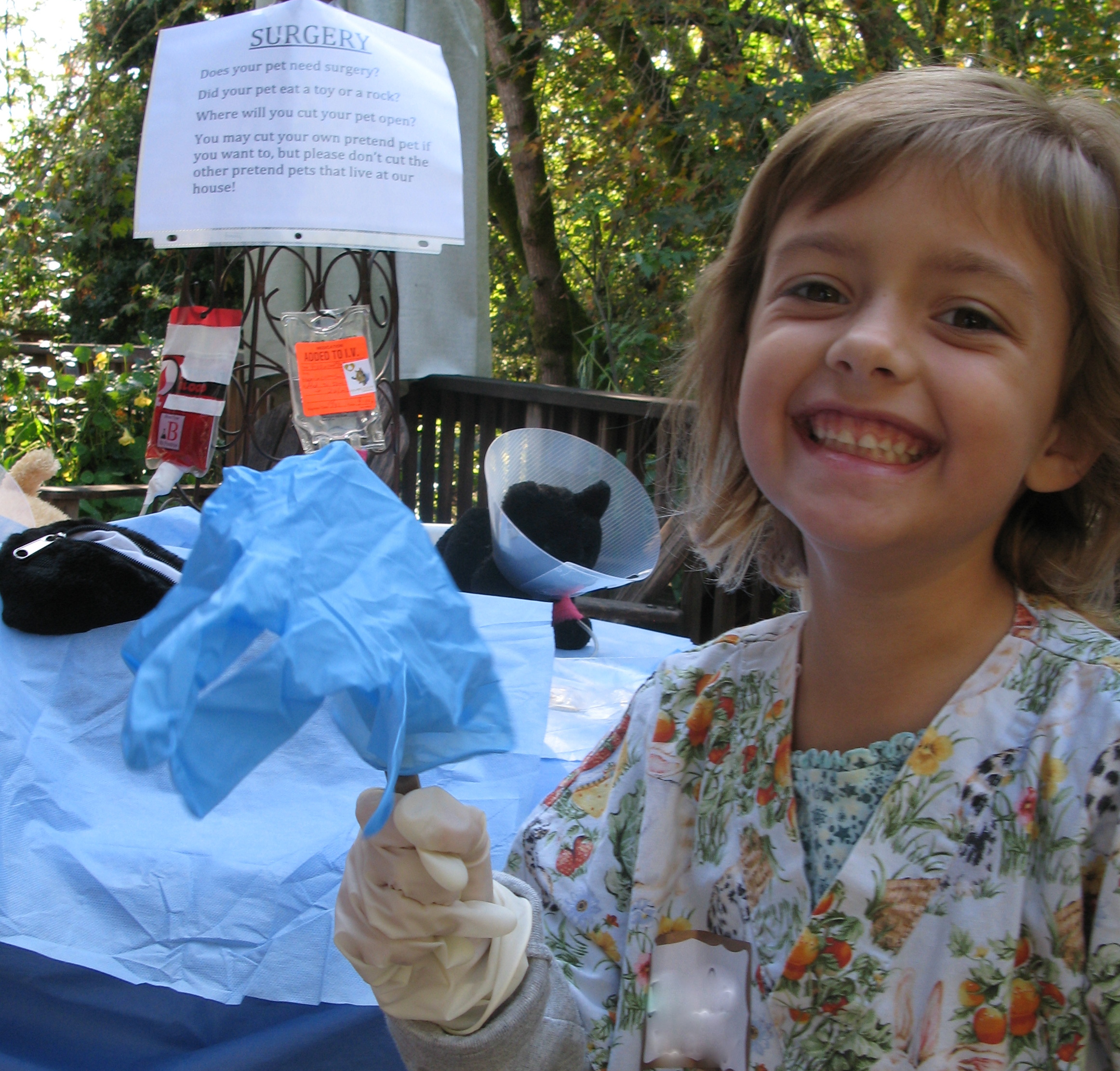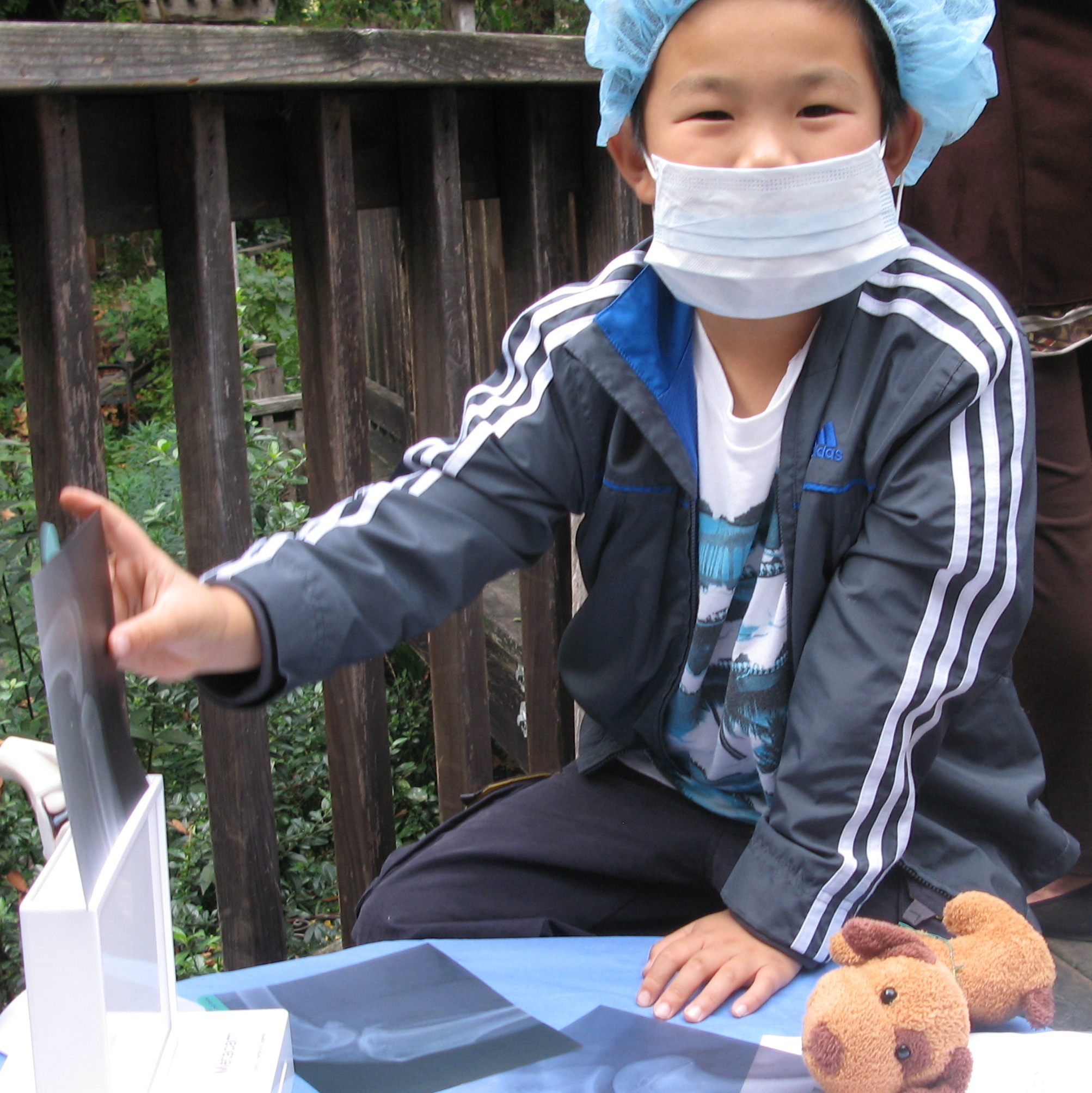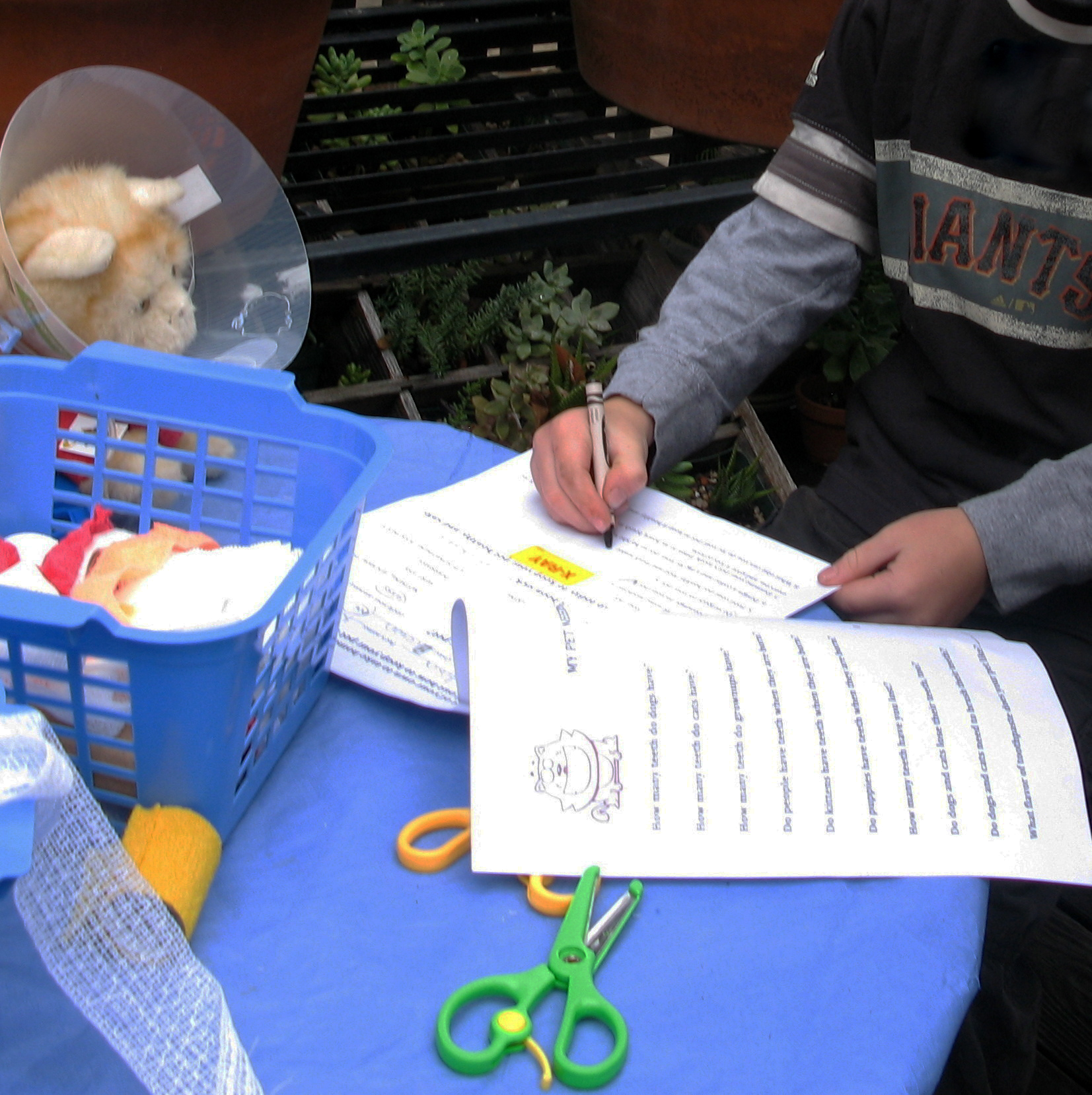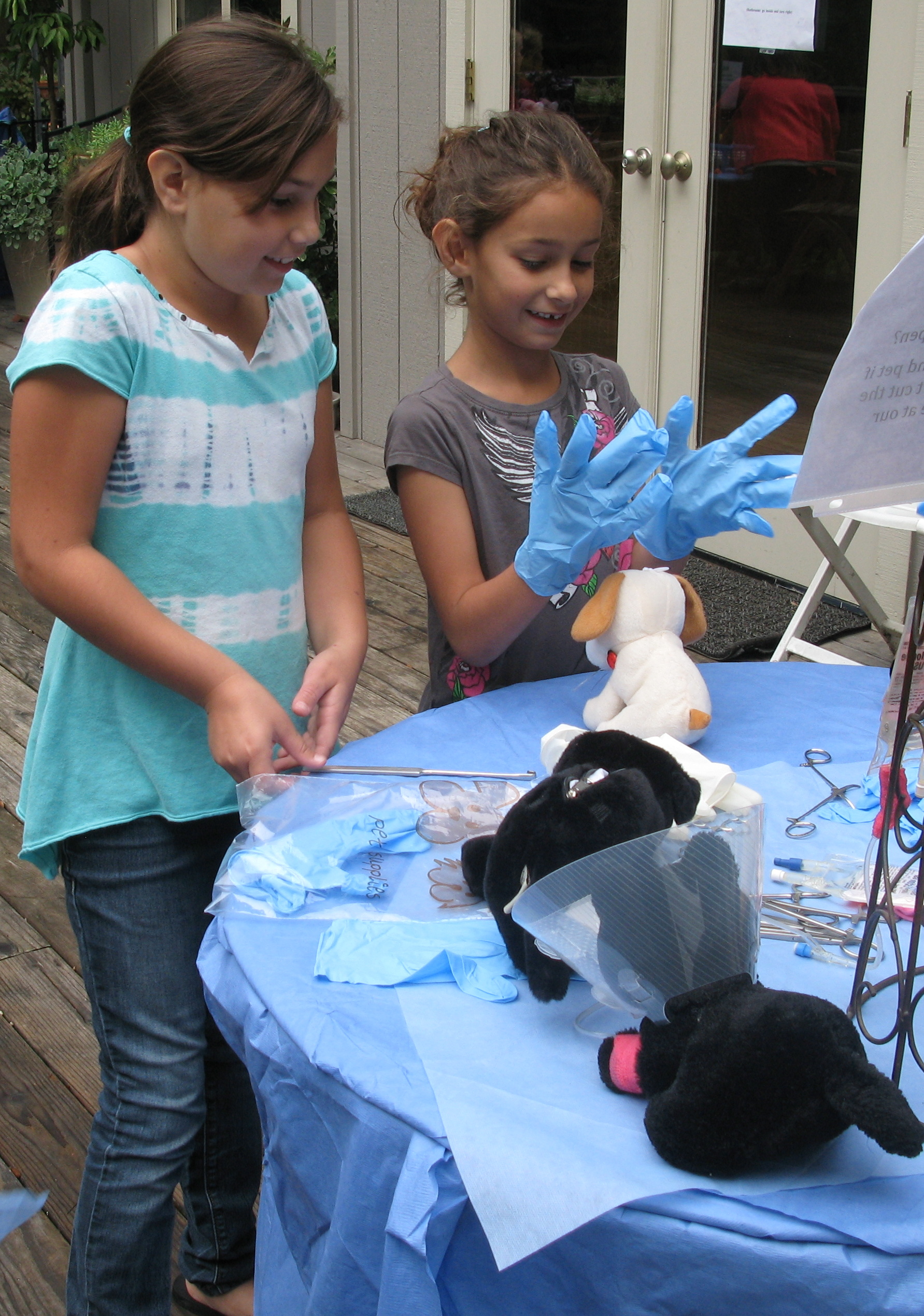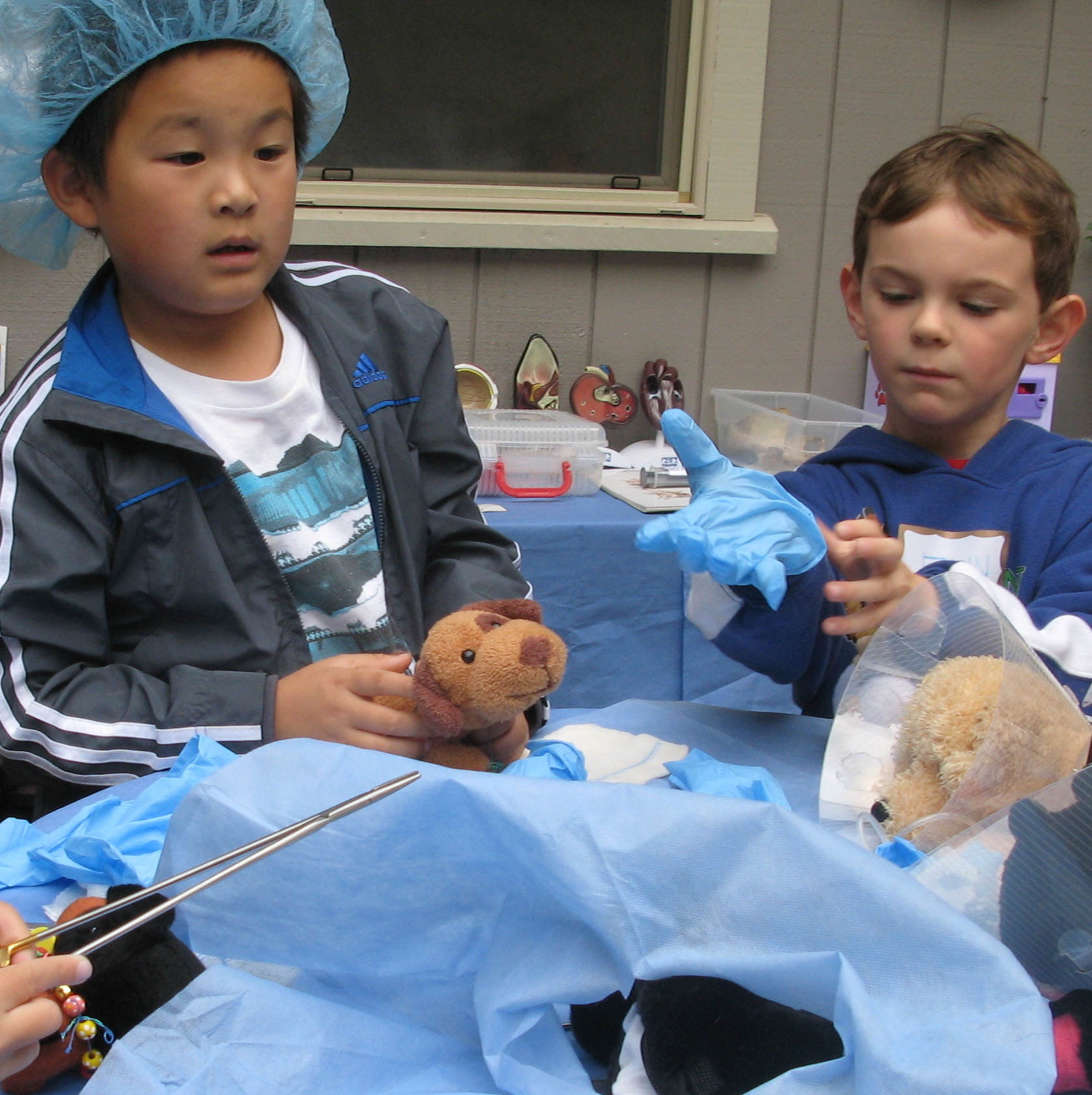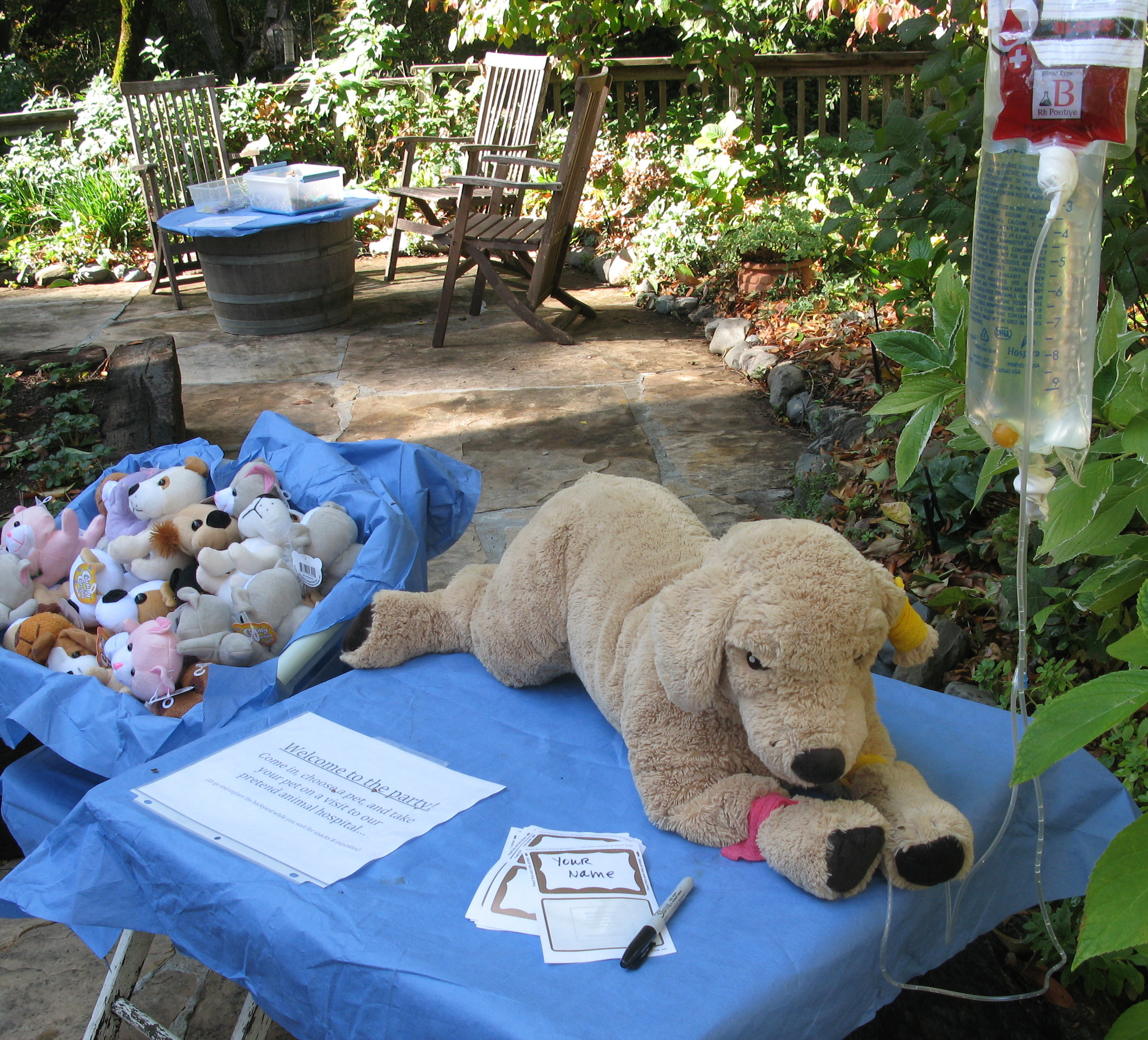 "Dr. J" wanted a vet-themed birthday party in 2011, and Dr. Pam delivered in spades. Although the camps and classes were just an idea way back in 2000 when Dr. Pam started doing readings and presentations for local school groups, Dr. J's birthday wishes provided the push needed to make KidVets a reality. Dr. J continues to provide the inspiration, feedback, and manual labor required to keep KidVets going strong!
Dee Dee is a rescued Miniature Pinscher/Chihuahua mix who is as gentle as she is energetic. She helps out during camps and classes, demonstrating dog body language and dog behavior. She is proud to have survived a run-in with a rattlesnake, and eagerly shares the story with anyone who will listen.
Rudy is a rescued Miniature Pinscher/Chihuahua mix who hails from the Santa Rosa shelter. He is bossy and demanding with other dogs, but is sweet and loving with children. His unusually large ears, his lightly colored eyes, and his tolerant nature are perfect for teaching children how to use the otoscope and ophthalmoscope during a veterinary exam.
Mavis is a cat who adopted the KidVets team one winter when she appeared from the storm drain and decided that we needed a cat and she needed a home. She is a fierce predator (hence the Birdsbesafe collar), but she is gentle with kids, and gives the KidVets curriculum a much-needed infusion of all things feline!
Roxy is a Chihuahua who is on an extended loan program due to her owner being unable to care for her, so we can't really call her our own even though she's definitely part of the crew. When she's not helping the KidVets pooches empty their food bowls, she is climbing trees in our backyard (!) and on a constant quest to fetch her favorite ball.
Captain Cuddlesworth, aka "The Captain" is a rescued Cavalier King Charles Spaniel who loves everyone he meets and who is always ready for a belly rub. He is deaf and lost one of his legs to a tumor, but his disabilities don't affect his willingness to participate as a featured KidVets guest, helping children learn about "being different" and the resilience of the canine spirit. The Captain was the inspiration for a blog featuring all the KidVets canines. Captain went to sleep one day in April of 2018 and never woke up again. We miss him and the inspiration he provided to the KidVets every day.